The Harry Potter Alliance turns fans into heroes.
We are #17 in the Chapter Cup leader boards! Good job everyone, let's keep it going! SHARE AND REBLOG, like…lots.
The Harry Potter Alliance turns fans into heroes.
Hi everyone! I have a fantastic opportunity to attend the Granger Leadership Academy October 17-19 in Auburn, AL. I have helped lead the Pittsburgh Area Nerdfighters for 3 years now and we also happen to be a chapter of the Harry Potter Alliance. We have over 500 members and growing every day. It…
John Greens deleted cameo!

OMFG THANK YOU FOR POSTING THIS

THANK YOU BLESS YOU

WHY IS THIS PERFECTION NOT IN THE FUCKING MOVIE

but lisaradgirl theoptimusprim and I were there!! We should be in the background somewhere!
So once upon a time, obliviateme, lisaradgirl, Kate, and I were holding a Bringing Nerdy Back (Pittsburgh Area Nerdfighters) meeting at the Pittsburgh Mills Borders. While we were there we stumbled across the self help section naturally.. One of the things we found was this little diddy called 14,000 Things to be Happy About by Barbara Ann Kipfer. This book is literally a list of the most random ass shit you could imagine that somehow is suppose to make you happy.. such as "Battery Acid", "Wet Babies", "Peligans", etc. So fast forward to last year at UPG. I was explaining this to theoptimusprim and a few months went by, and this bitch decided to buy me a copy for my birthday… So tonight I stumbled across this book again and decided that for the next 365 days I will post 1 random ass example a day for yall. Enjoy! :D
another one down

This is something awesome that I totally don't deserve.
ABOUT
Name is Lisa. I post and reblog things to do with Doctor Who, Harry Potter, Nerdfightaria, books, libraries, food, art, good music, beautiful photography, awesome homes, Star Wars, Star Trek, fashion, Sherlock, and things like that. Pretty much whatever the eff I want. Follow? yes. and I will follow back :)
RAVENCLAW
{ wear }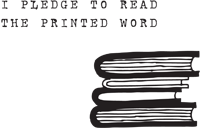 Twitter
Following